If you have created a Digital Profile and added your documents but are struggling to apply for a job then this blog may help you get your documents ship shape!
FILING YOUR DOCUMENTS
When you are adding documents to your profile it is essential that you enter them using the correct Type and Sub Type as these are used to create the minimum requirements for the job. More on minimum requirements in a minute…
Imagine your digital profile is a filing system, we need to be able to find your file quickly to check you have the right documents for the job. If you put it in the correct drawer we will be able to find it easily.
When you add a document to your profile make sure you use the correct Type and Sub Type – these are pre-populated in drop down menus so you just need to find the right label.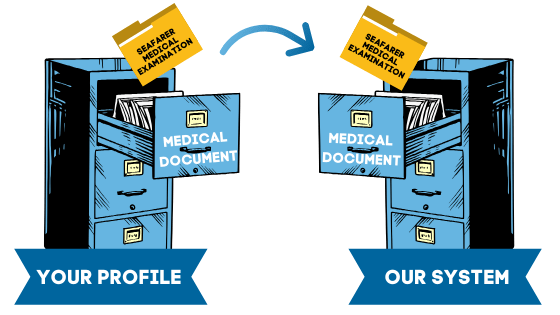 For Example:
If you hold your PSC & RB certificate it must first be identified as an STCW certificate in the Type.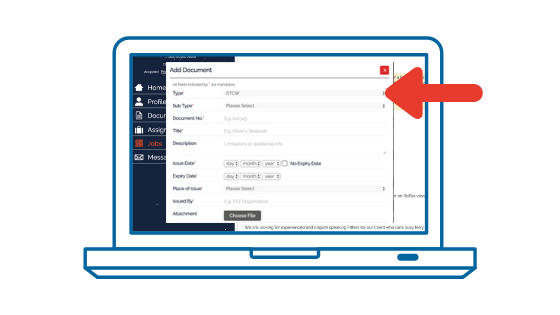 Then select the correct Sub-Type – A-VI/ 2-1: Proficiency in Survival Craft, Rescue Boats other than Fast Rescue Boats (PSC&RB).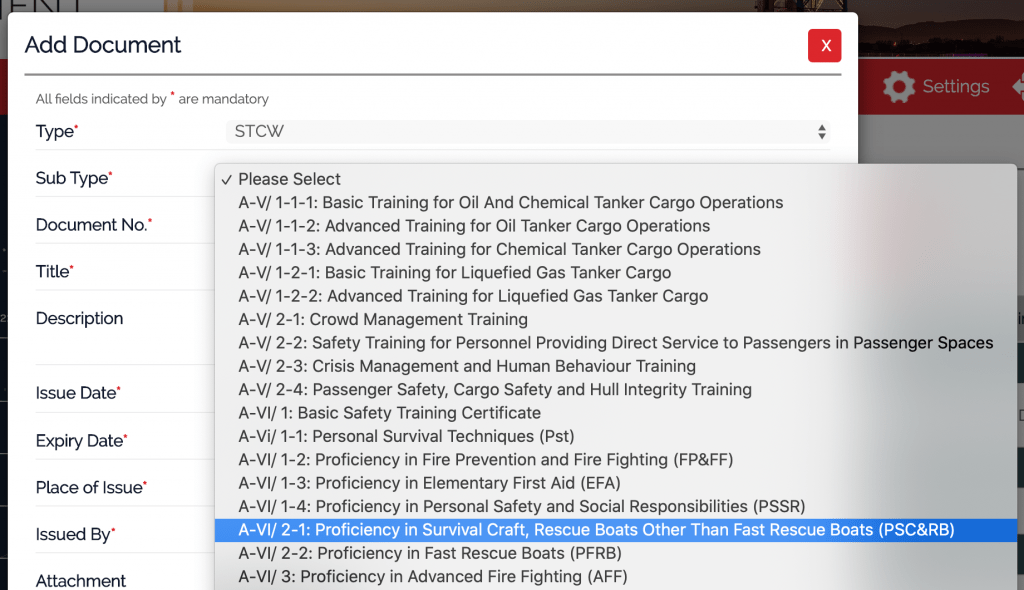 All documents are listed in a drop-down menu for ease so you just need to find the correct label and enter your document details.
WHAT ARE MINIMUM REQUIREMENTS?
Each job advertised has set minimum requirements, these are the documents that you must hold in order to apply for the job. Without these documents in your profile you will not be able to apply for the job.
Each job advertised will have varying minimum essential documents required. Here are two examples:


As you can see on the second job this candidate does not have two of the minimum essential required documents and therefore will not be able to apply for this position, unless they add these documents to their profile.
Remember, this is just a digital filing system – if you file your document in the wrong place it won't match the minimum requirements!
EXCEPTIONS TO THE RULE!
As with every new system there are always some teething issues – our system does not yet recognise certificates of higher competency.
For example, we recently had a candidate apply who held a COC A-II/5 but the system was asking for an A-II/ 4 which meant he could not apply. While we work on fixing this bug we ask that you simply enter your document on the lower level of competency in order to apply for the job. We will resolve this soon!
We hope this helps you update your profile, more tips and tricks will be added soon. Let us know if there's anything you're finding difficult!
Thank you!