A Guide To The New Digital Contracts.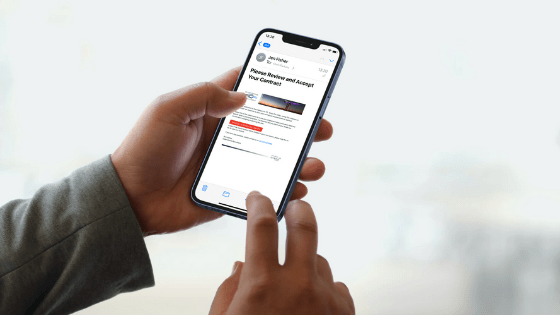 We have added a new feature to our digital recruitment system. You will now be asked to review and confirm your contract within the system rather than using Adobe Echo Sign. This can be done using your mobile or a computer.
We have detailed each step so that you understand fully how to accept your new digital contracts. Please read on to find out more.
WHEN WILL I RECEIVE A DIGITAL CONTRACT?
When Clyde Marine Recruitment Ltd (CMR) has successfully found you employment with either CMR or Marine Manning (Guernsey)Ltd.
WHAT IS THE PROCESS?
After the assignment has been confirmed, joining paperwork will be prepared, this includes contract, joining letter and any additional documents that are required in connection with the role. The contractual documentation will come to you for review and to the employer for a signature. Any supplementary documentation that is not employment related will come from the crew manager.
OK, LET'S GET STARTED.
We understand that new systems take a little time to get used to, so here is a step by step guide to help you accept your first digital contract.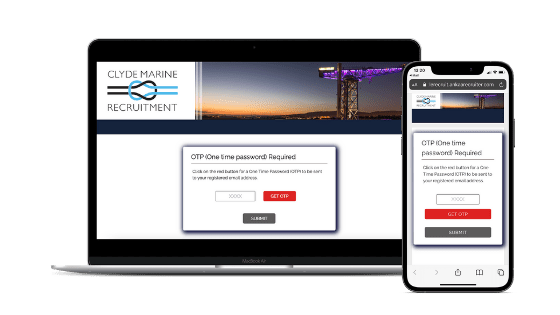 EMAIL AND OTP CODES
When your contract is created an email will be sent to your registered email address which contains a link to the joining documents.
Click on the button in this email, your web browser will open up and you are asked to request an OTP code. This is for security, to ensure you are the correct person to receive these documents.
One you have clicked 'Get OTP', a four-digit code will be sent to your registered email inbox. Open your email, copy the four digit code, and enter it into the box in you browser.
A browser is the program your mobile or computer uses to access the internet eg; Safari, Chrome; Edge etc.
You will now be able to review and accept your documents.
REVIEWING THE DOCUMENTS
Please Note: This is a legal document, it is your responsibility to ensure your personal, banking and job details are correct. If you notice any errors in your personal or banking details you can make changes on screen at this stage.
Check your personal details are correct.
Make any changes if required, this can be done on screen.
Check your Bank Details are correct.
If you have worked with us previously this section will be auto-populated – please check these are still accurate and make any changes if required.
If this section is blank please enter your bank details.
Check your Contract. Please check the job details, start date, joining location etc… ensure that that you have read, understood and are happy with the terms.
You will not be able to click next till you have read all the document pages.
TOP TIPS
GO LANDSCAPE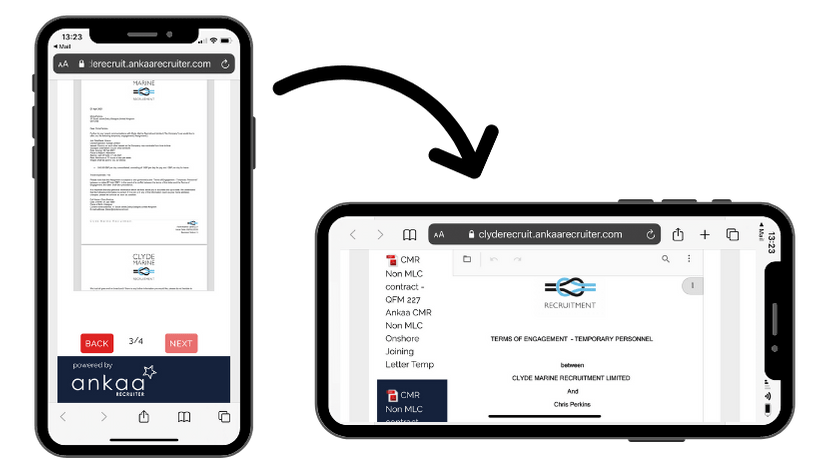 – If you're on a mobile turn your phone into landscape mode, it will be easier to read the contract this way. You can zoom in and out as normal.
UNABLE TO CLICK NEXT?
Have you read ALL the documents? Scroll to the top of the page to check you have read each document that has been sent. Once you have read them the 'next' button will be activated.
CONFIRM ACCEPTANCE OR REJECT
When you have finished reviewing the documents you have the option to agree and accept which is equal to you signing the document, or you can reject.
Click 'Get OTP' to be sent a four-digit code to your registered email inbox. This is a security feature to ensure the person signing the document is the person registered.
Open your email, copy the code, open your browser and enter the code into the OTP box.
You can now accept or reject the contract.
By clicking accept you are officially signing the contract and agreeing to the terms and conditions detailed within it. Please ensure you have read these terms and conditions fully.
If you reject the contract you must enter a reason why.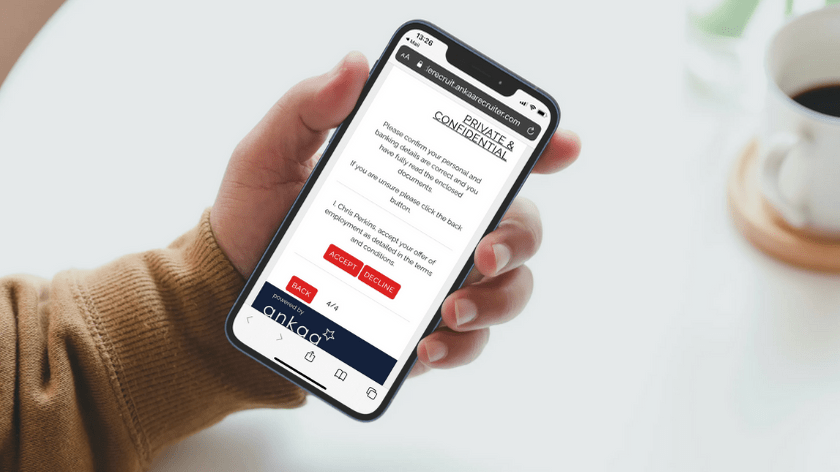 WHAT HAPPENS NEXT?
Your contract is then sent to the employer for approval and signature.
When it is approved a Contract Confirmation Email will be sent to your registered email address.
A ZIP file is attached to the email, this contains the signed contractual documents.
To open the file, you must enter your date of birth as the password, in the format of ddmmyyyy. For example, if your birth date is the 1st September 1980, your password is 01091980.
Please save these documents somewhere easily accessible to you.
Copy of your contract will also be available in your Ankaa Marine account – there may be a slight delay in processing this if you are new to CMR, or MMG.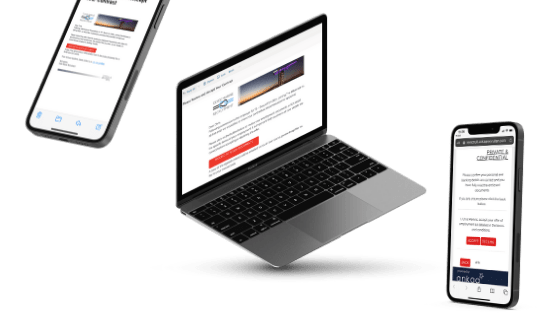 HOW DO I GET MY TRAVEL INFORMATION?
At the moment travel information will be sent with any supplementary documentation via the crew manager.
I HAVE A QUESTION…
We understand that getting used to a new system will take a little time. Please use the steps detailed in this guide, if you need more help please call your Crew Manager on their local office number.
Glasgow : 0141 427 6886
Riga: +371 67331357
Gdynia: +48 58 665 38 60