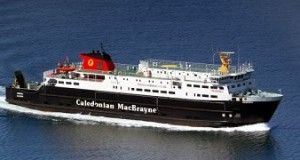 Our key client, Caledonian MacBrayne, has introduced a mandatory fleet requirement with regards to Crowd Management certification for personnel serving on their vessels.
They have advised that all ranks must now hold the STCW95 Crowd Management Certificate:
Master
Chief Officer
Second Mate
Third Mate
Bosun
AB
Chief Engineer
Second Engineer
Third Engineer
Engineer OOW
Motorman
Engine Rating
Cook
Steward
Personnel involved in responsibility for passenger evacuation are also required to hold STCW95 Crisis Management and Human Behaviour certificate, however this will be assessed on a case by case basis
Clyde Marine Recruitment  has been advised that anyone wishing to be considered for temporary employment with Calmac must hold this specific certification in addition to their other relevant certificates.
Anyone wishing to explore training options should contact their local training provider for course dates.