WHAT IS ANKAA MARINE?
We use Ankaa Marine to help manage your banking information and payslips when you have been placed on contract with Clyde Marine Recruitment.
Ankaa Marine is not the same as Ankaa Recruiter, find out more about the system, where to access it, how to download it and where to find your payslips here!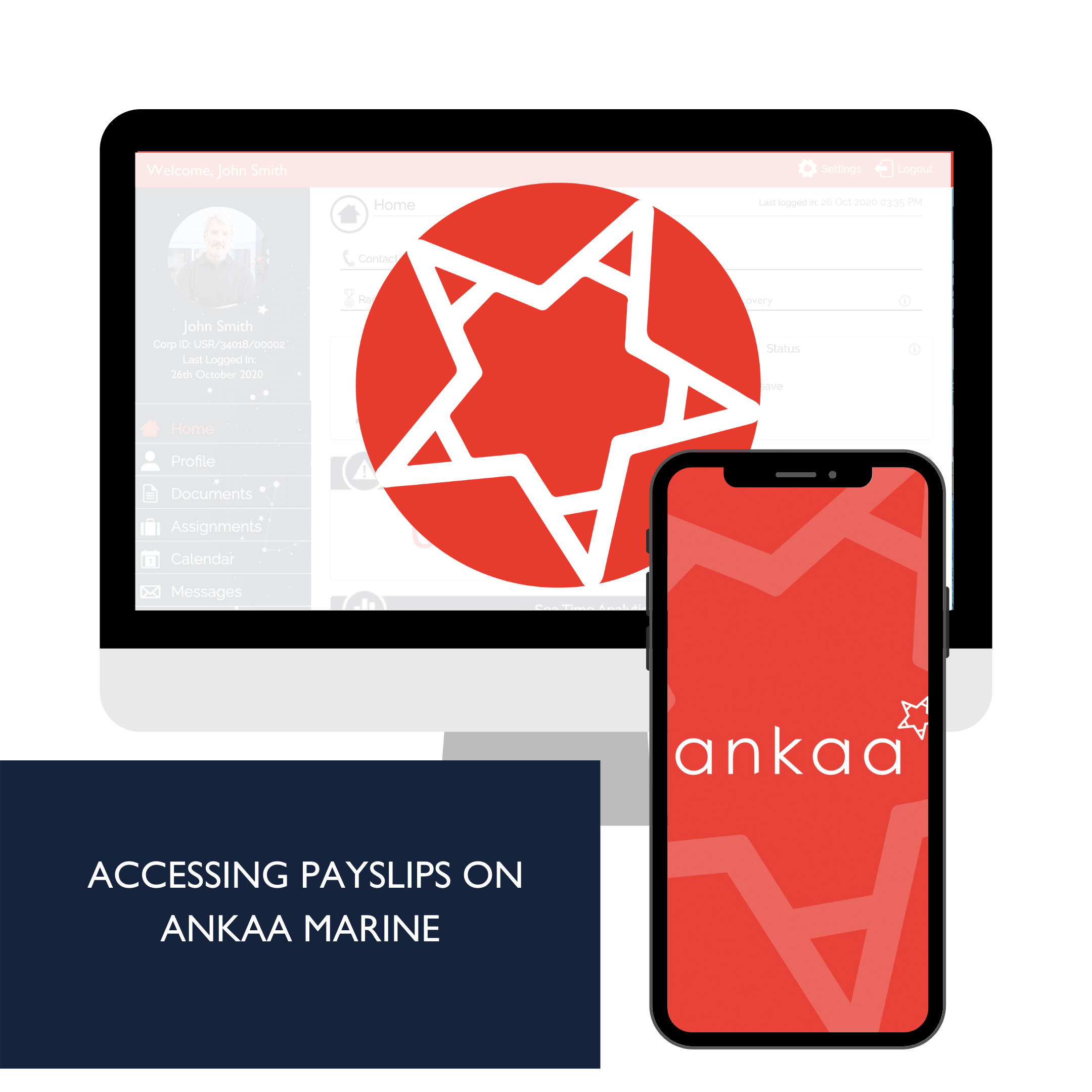 You may have used Ankaa Recruiter to help find your latest assignment but now you are on contract we will manage your profile on Ankaa Marine, which is available online or as an app.  Your profile will be automatically synced from Ankaa Recruiter over to Ankaa Marine once your contracts have been signed.

_____________________________
OR download the app for Android and IOS below
To activate the app you will need to enter a corporate code.
CORPORATE CODE : CRPCLYDE
_____________________________
BANK INFORMATION AND PAYSLIPS
Adding your banking information is easy, just navigate to your profile and add your bank details. Once these have been verified they will be locked by HR, should you wish to change these at a later date please get in touch and we can help.
So you know how to add bank details but how do you access your payslips?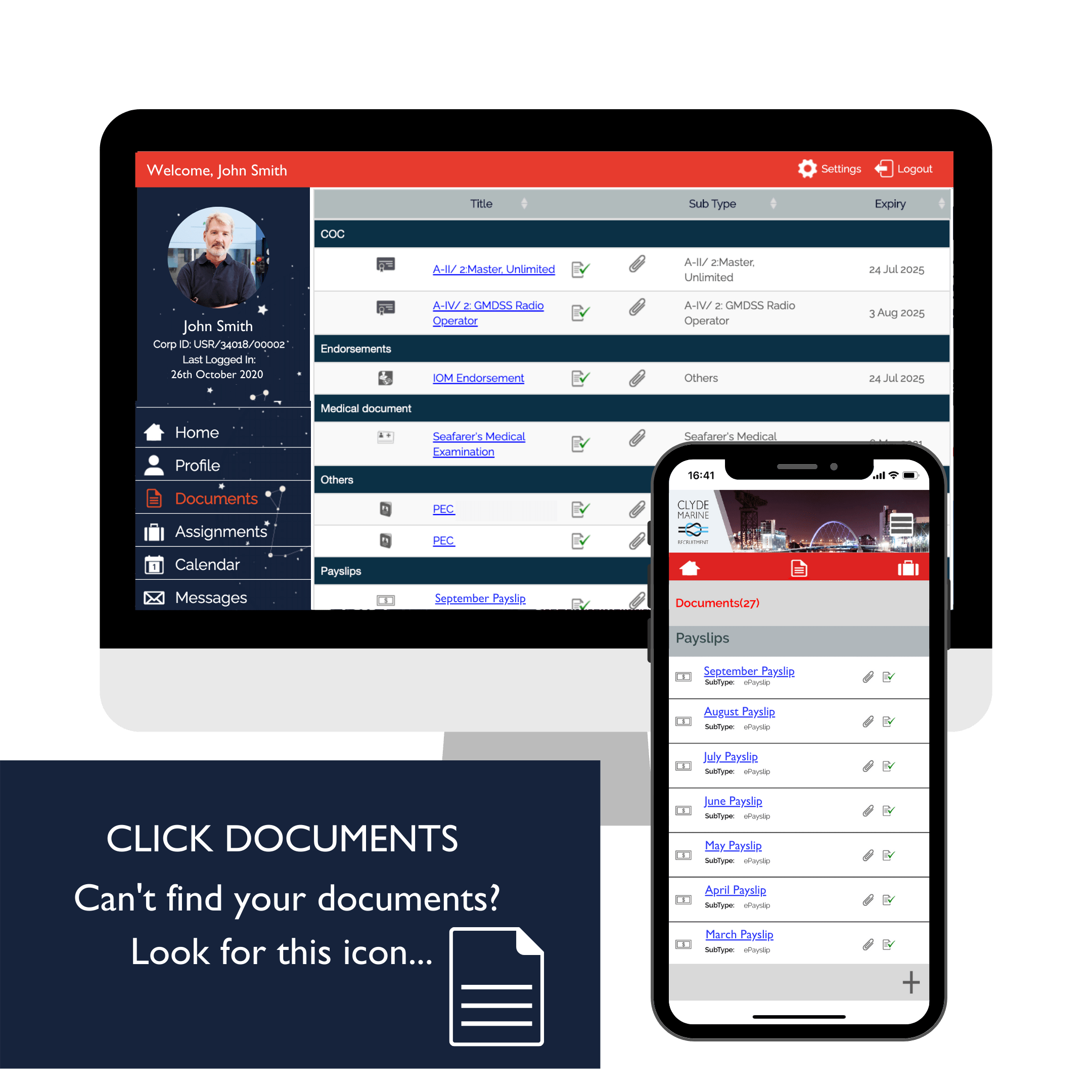 On your computer or mobile, click on documents. If you can't find the documents look for the icon that looks like a folded piece of paper with three lines on it.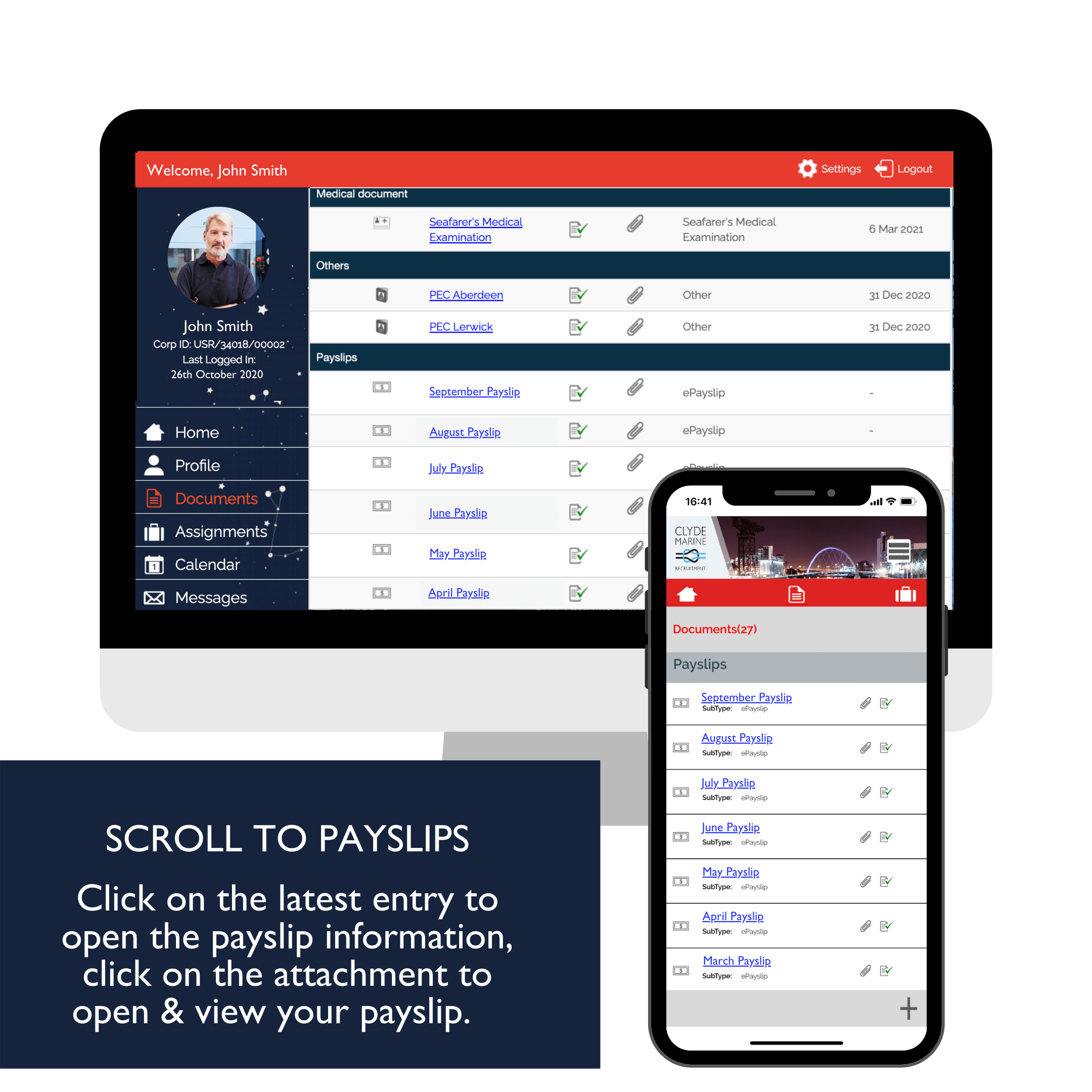 Once you have found your documents, scroll to the bottom of the page and this is where you'll find your payslips. Click on the one that you want to view, and click on the attachment to open. up your payslip.
If you have any further questions please get in touch.